Hex A Spell provides literacy entertainment for your family or class at school.
Play with one of two unique spelling games (Hex-A-Spell & Word Worm) where you compete with word fragments on hexagonal tiles. Form words in any direction using the most common bigrams in the English language.
Hex-a-Spell uses six fragments per tile.
Word Worm uses single fragments per tile
(makes worm-like snaking chains of words).
A Game for Kids, Adults, Retirement Homes, Schools
GAMES IN PLAY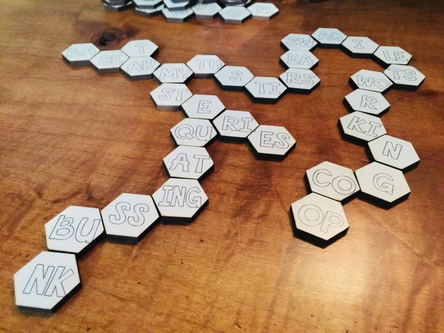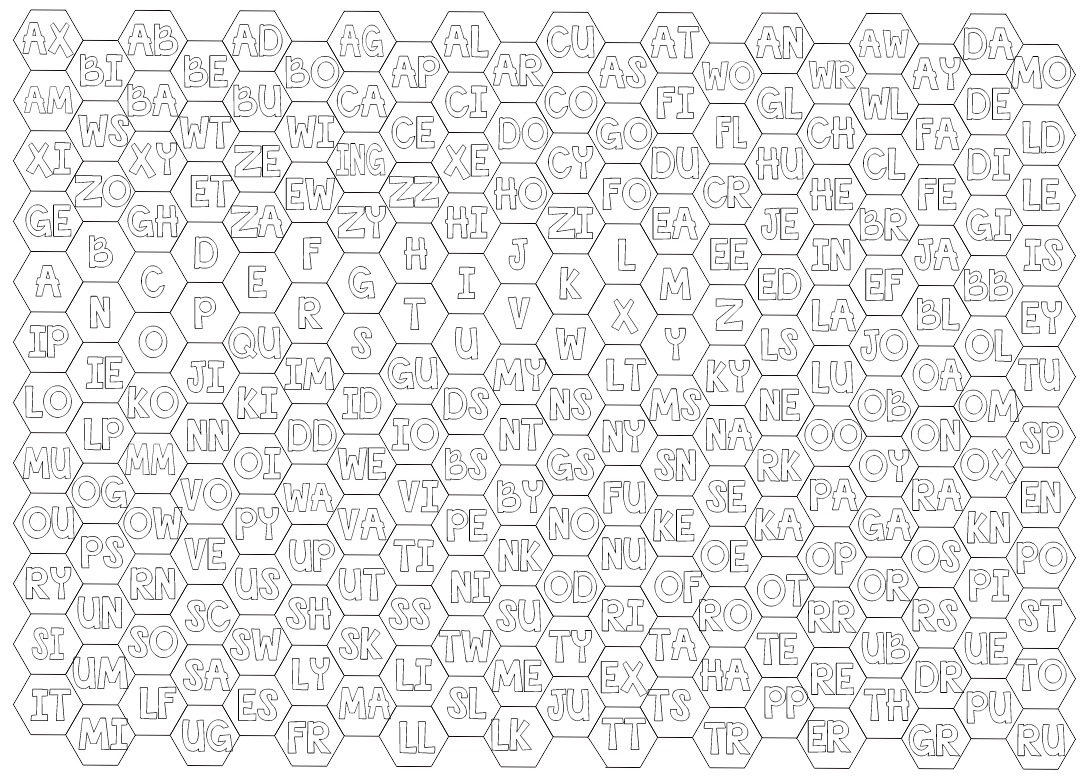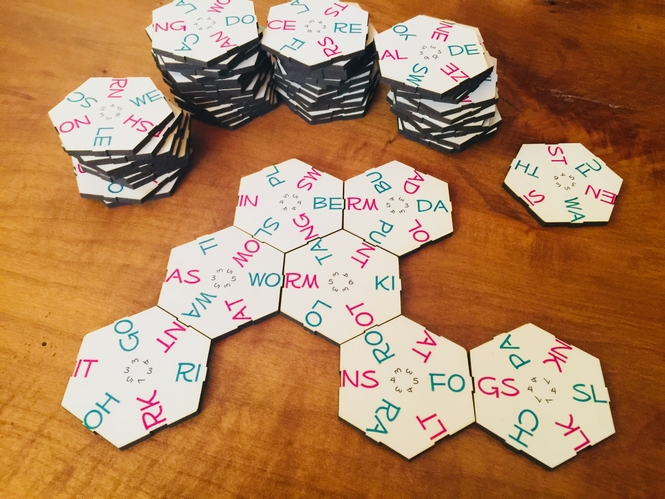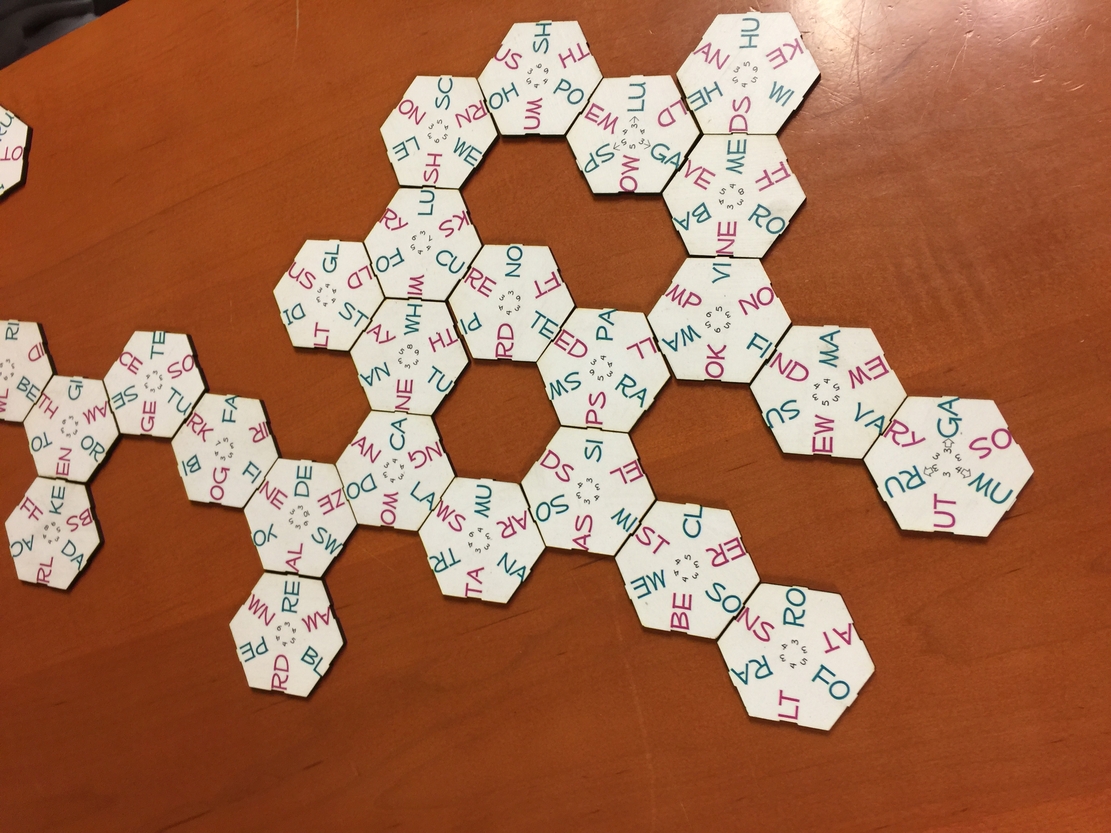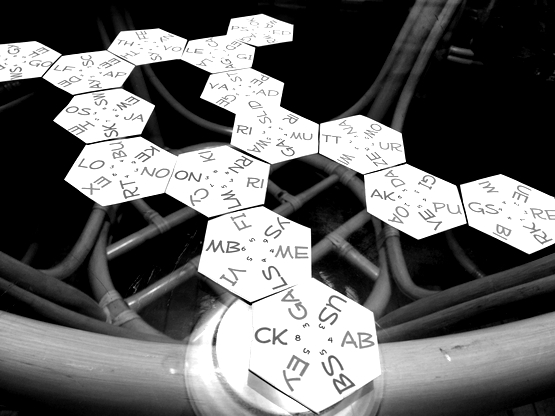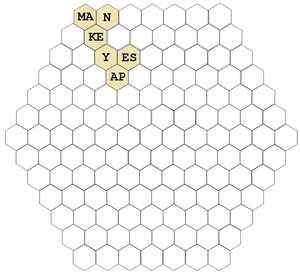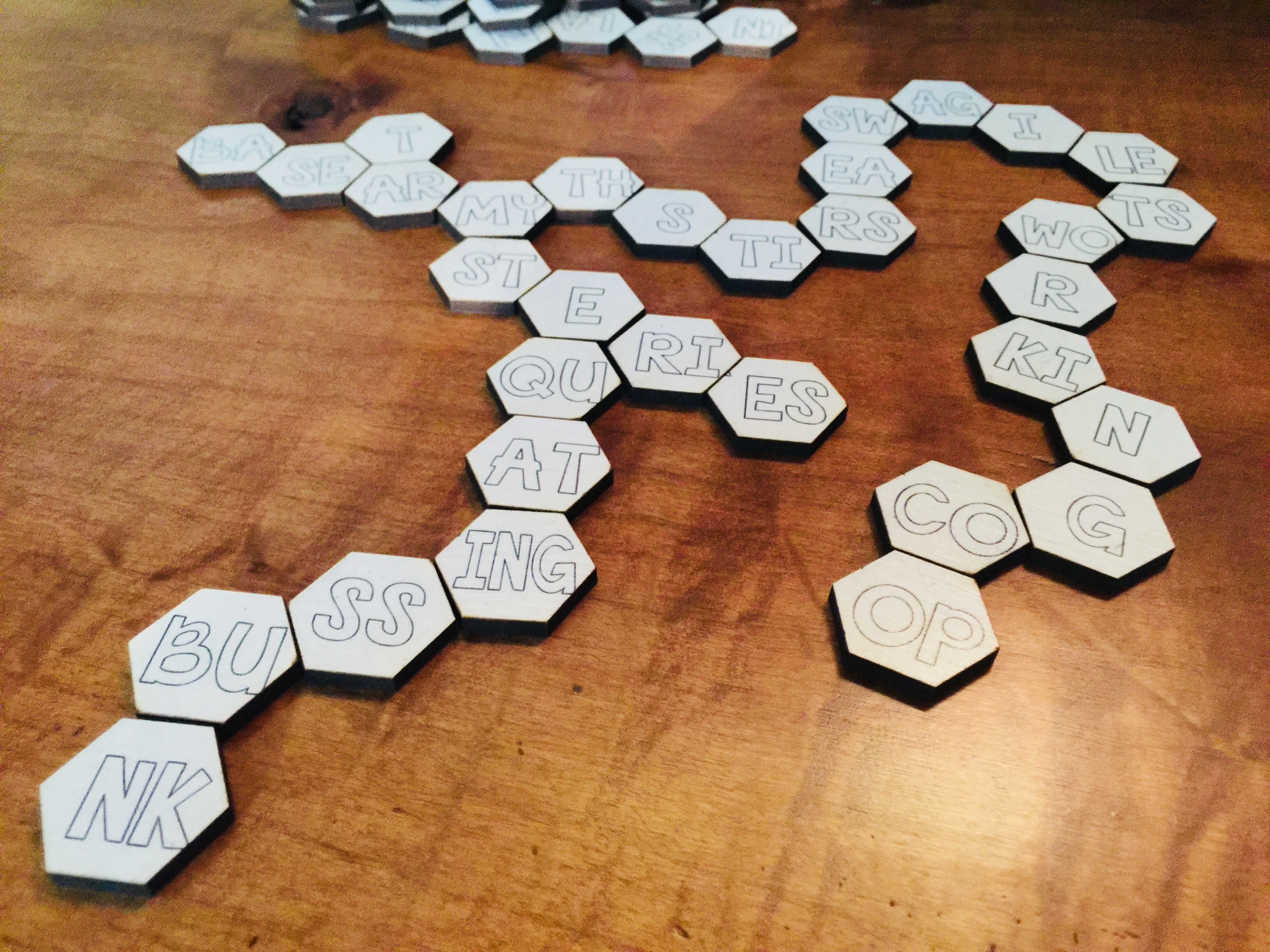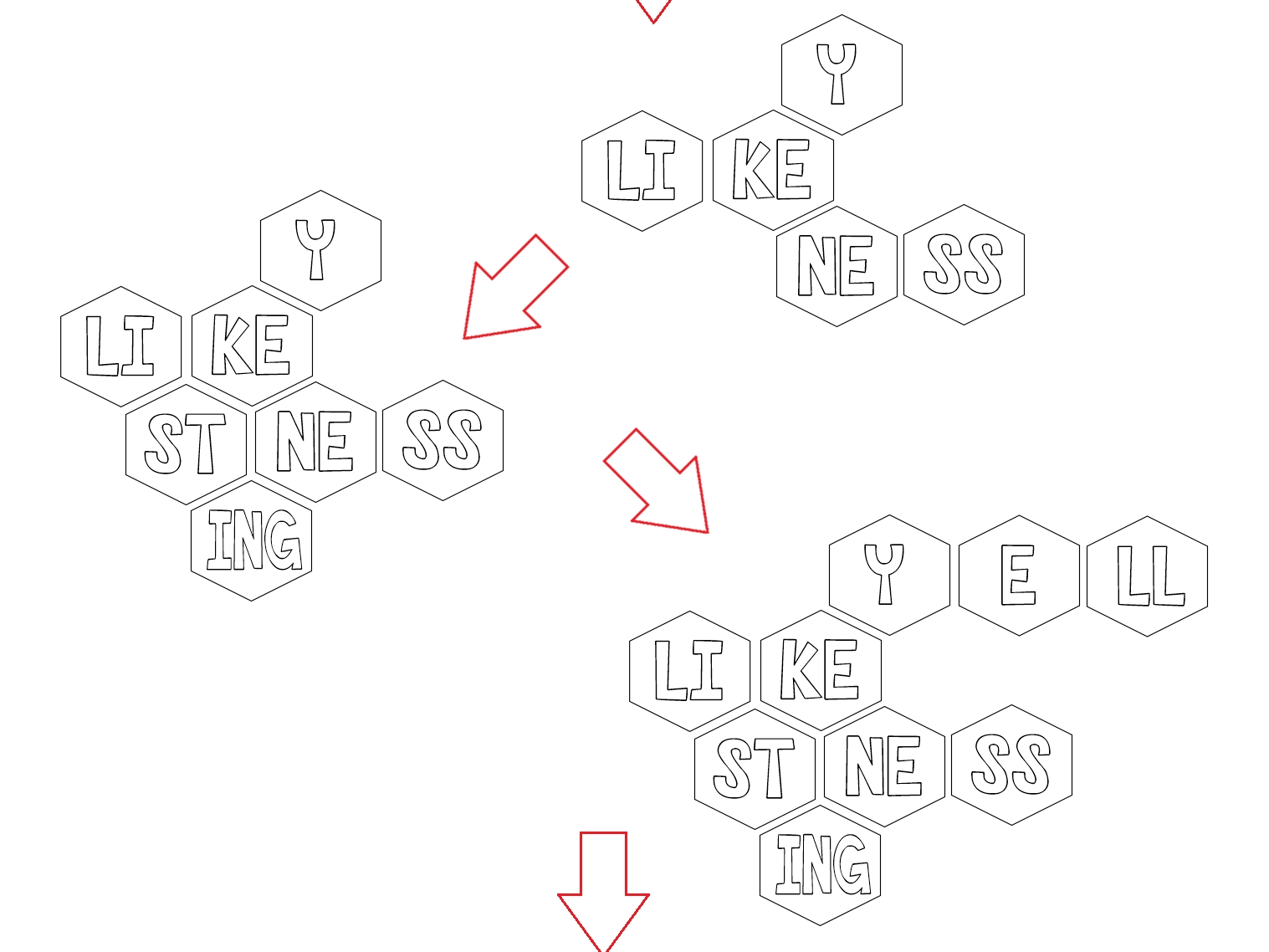 View Instructions for
Hex-a-Spell
Word Worm
[Order Hex-a-Spell] | [Hexagonal Puzzles] | [More Literacy Games]